In Collaboration with Earth Music Ecology Taiwan,
I made a series of illustrations of hybrid forms of frogs and vegetables, which I call " Frog Fairies".
As a group of four, their form and interaction are explored in different scenarios of human activities. 
The release came with a series of frog portrait events held at the event.
made with Procreate.
Model Shot
Model Shoots of the Jumper 
Tote Bag Design
Final drawing for the design made with Procreate

Design: Jumper with EMBROIDERY Patch
photo by Ernie Chang
Product Release Event

live Frog Portrait drawing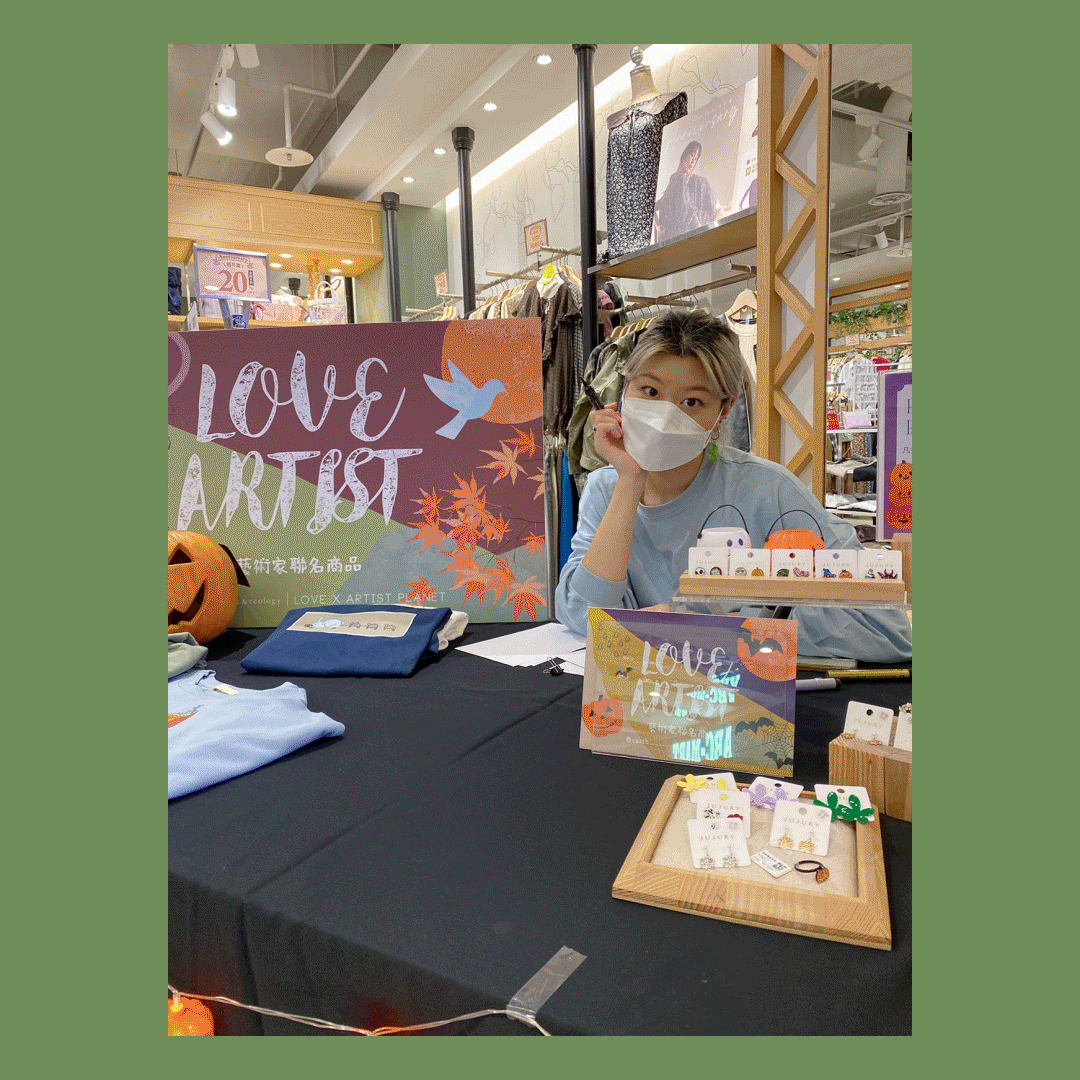 Unused Designs/ Abandoned Frogs
Acknowledgements to the friends and family , Lin, and the Team at Stripe Club.